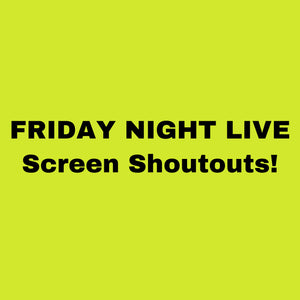 Get your shout out with DJ Ana and Ultra Simmo sending Happy Birthday greetings, Anniversary greetings, congratulations etc on Friday Night Live ! You will get your name featured on Screen for 5 mins or less!!
(This does not include business entities. For corporate inquiries send us an email at bookings@djanamusic.com)

Checkout and send us the info via the "info" tab upon checking out. Or email the info to us at skinasita@gmail.com
Include a contact for any queries !